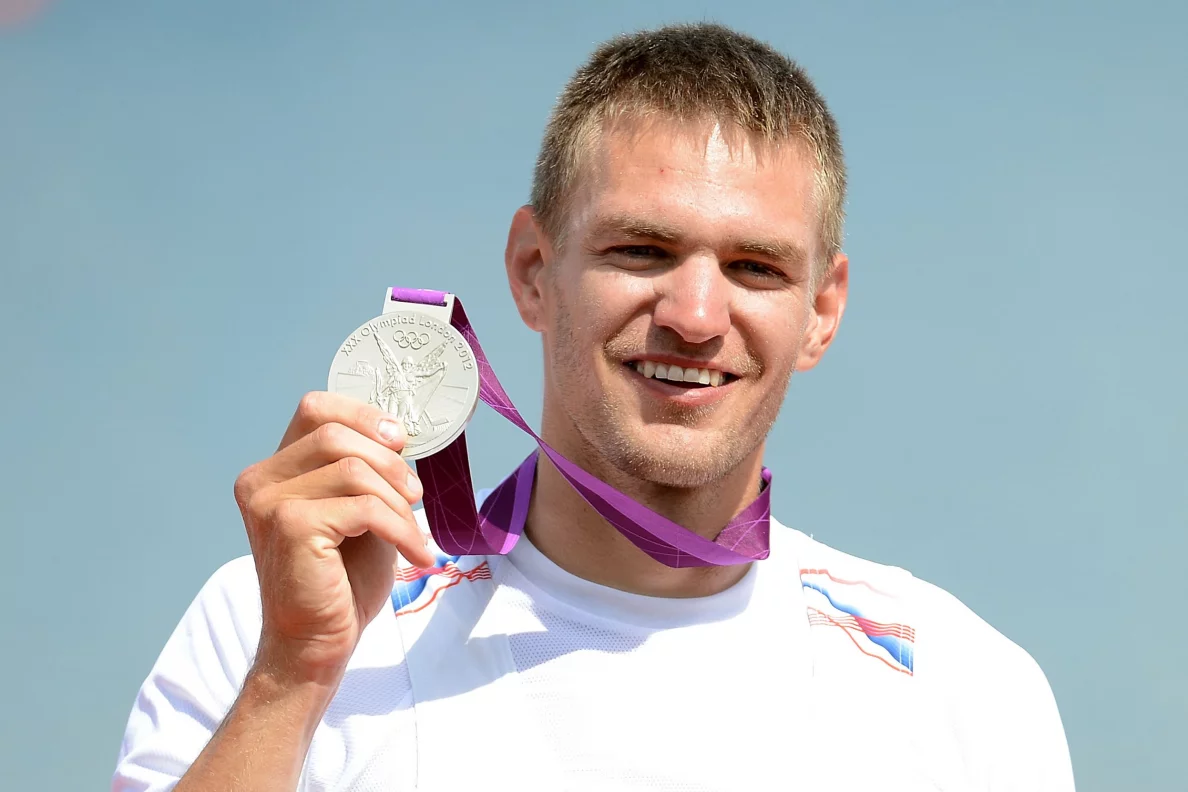 Athlete's profile
Jeden z nejlepších světových skifařů posledních let, kromě dvou stříbrných a jedné bronzové olympijské medaile získal i pět titulů mistra světa či tři kontinentální triumfy.
Už třikrát útočil Ondřej Synek na olympijské zlato, avšak k nejcennější medaili mu pokaždé kousek chyběl. V Pekingu 2008 se po vlažnějším začátku dotáhl na vedoucí Tufteho s Drysdalem, v cíli za vítězným Norem zaostal o necelou sekundu. O čtyři roky později v Londýně vyhrál všechny kvalifikační jízdy, ve finále se ale musel sklonit před Novozélanďanem Drysdalem. V Riu de Janeiro jej opět předčil nestárnoucí Drysdale, mezi oba rivaly se tentokrát vklínil Chorvat Martin.
results of the athlete
| Games | sport | discipline | location |
| --- | --- | --- | --- |
| Rio 2016 | Veslování | skif (1x) | 3 |
| Londýn 2012 | Veslování | skif (1x) | 2 |
| Peking 2008 | Veslování | skif (1x) | 2 |
| Atény 2004 | Veslování | dvojskif (2x) | 5. |
Beginning career
S veslováním začal Synek v 13 letech v rodném Brandýse nad Labem, odkud si jej v roce 1999 vytáhl do pražské Dukly trenér Doleček. Po několika sezonách ve dvojskifu přesedl na skif a brzy začal prohánět domácí ikonu Václava Chalupu. Od roku 2005 se 13 let z žádné vrcholné akce nevrátil bez medaile, v roce 2010 se na jezeře Karapiro stal prvním českým mistrem světa v olympijské disciplíně. Mezi olympiádami v Londýně a Riu ovládl všechny tři světové šampionáty.
Best performance
2. x 2. místo na LOH (2012 a 2008). 3. místo na LOH (2016)