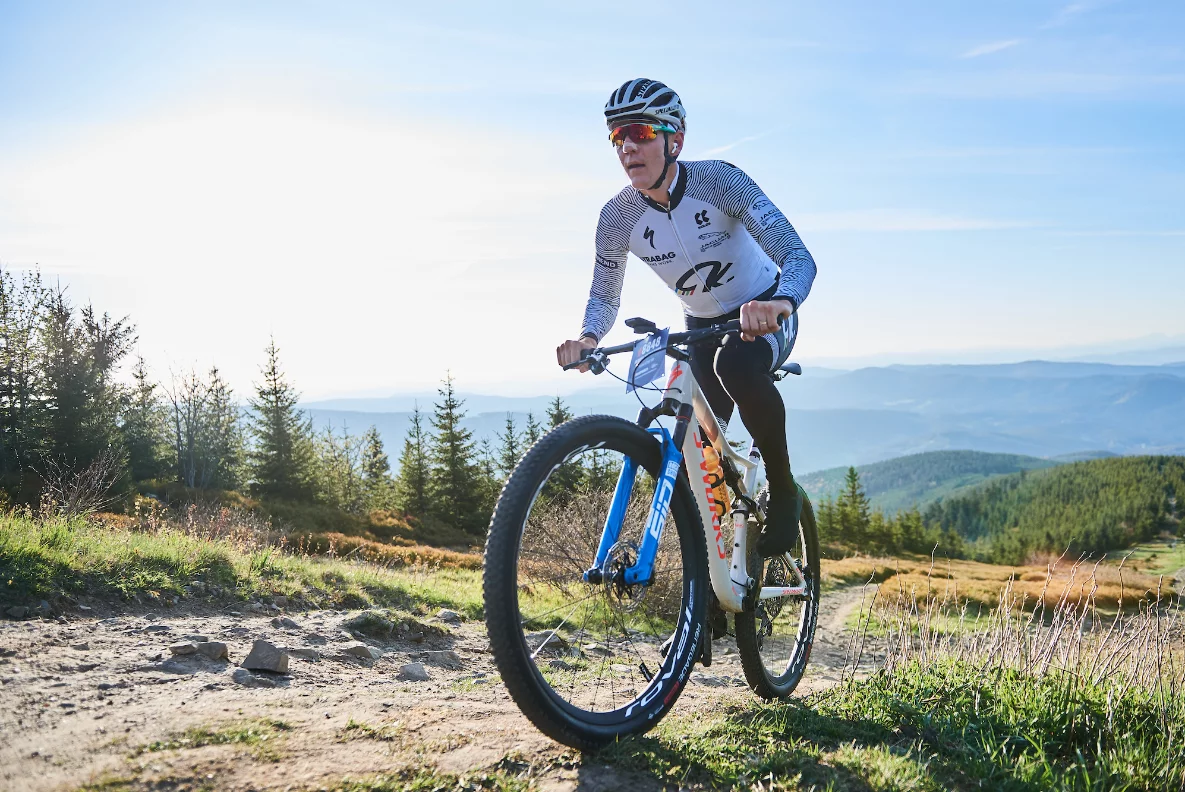 Olympic champion Kulhavý takes on the Everest Challenge to help children to participate in sport
Czech olympic foundation
For seven years now the Czech Olympic Foundation has been supporting the sporting ambitions of children who come from disadvantaged backgrounds. The financial grants are intended for sports equipment, membership fees, training camps – i.e. the basic requirements of children, regardless of their talent, to keep going with their favourite sport. With regards to the anticipated impact of the COVID-19 pandemic, this foundation project of the Czech Olympic Committee has intensified its activities.
Biker Jaroslav Kulhavý came up with a special challenge. During this enforced break from competition the Olympic champion in the cross-country mountain bike event at London 2012, and silver medallist at Rio 2016, has undertaken his Everest Challenge. He climbed a total of 8848 vertical metres on Lysá hora in the Beskids range of the north-east Czech Republic. During one day he had to reach the summit thirteen times. By doing this, and as part of the event #8848PRODETI on the website www.olympijskanadace.cz, he helped raise CZK 505,939 (around USD 21,500) to support sport among children.
"It's great. The magic number for me was two hundred thousand crowns. I think that we have achieved what we wanted to for myself, and for the Czech Olympic Foundation. I hope that it will help many children to participate in sport, which will enrich their lives," said Kulhavý.
The Olympic Team lends a helping hand
Prior the Everest Challenge, Kulhavý went on a ride with three sisters supported by the Czech Olympic Foundation. Wishes for specific meetings were fulxed by athlete Pavel Maslák and golfer Klára Spilková. A total of eight athletes also visited children's homes to hand out parcels full of paints, felt-tip pens, chalks and school necessities. They then travelled to the other side to the country. Wrestler Adéla Hanzlíčková and judoka David Pulkrábek travelled with the Czech Olympic Foundation to hand out creative and school kits, and also take part in sport with children at children's homes in the Olomouc and Moravian-Silesian regions.
Olympic ideals link sport with culture and art, and thus also develop the body and mind.
Travelling to other corners of the land were bronze Olympic medallist in the triple jump, Šárka Kašpárková, Paralympic swimming champion Arnošt Petráček, bronze Olympic medallist in cross-country skiing Martin Jakš, and also yachtsman Karel Lavický along with Martin Doktor, double Olympic champion and now Director of Sport at the Czech Olympic Committee. Fencer Jiří Beran, holder of the fair play award, travelled the west of the country. Together they brought joy to 13 children's homes and two centres for the handicapped.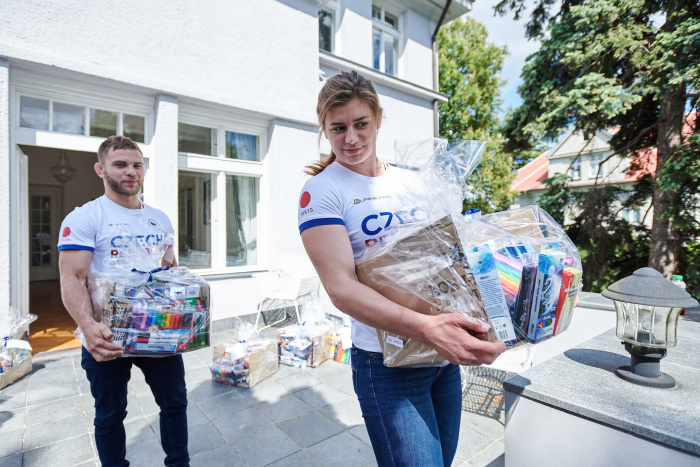 "When I was about to leave and looked at the children, I had a tissue in my hand to wipe away tears. It was beautiful, but also sad. I hope that we and sport managed to bring them pleasure," said Pulkrábek.
The Czech Olympic Foundation cooperates with children's homes. "Olympic ideals link sport with culture and art, and thus also develop the body and mind. We became aware that at the current time many children's homes are requesting school items, and so in cooperation with our supplier KOH-I-NOOR HARDMUTH we decided to donate creative and school items that we will no longer use due to the postponement of our projects along with the Olympic Games. We believe that in this way we will help out and also bring pleasure," added Petra Šubrtová, Marketing Director of the Czech Olympic Committee.
Did you like the article?