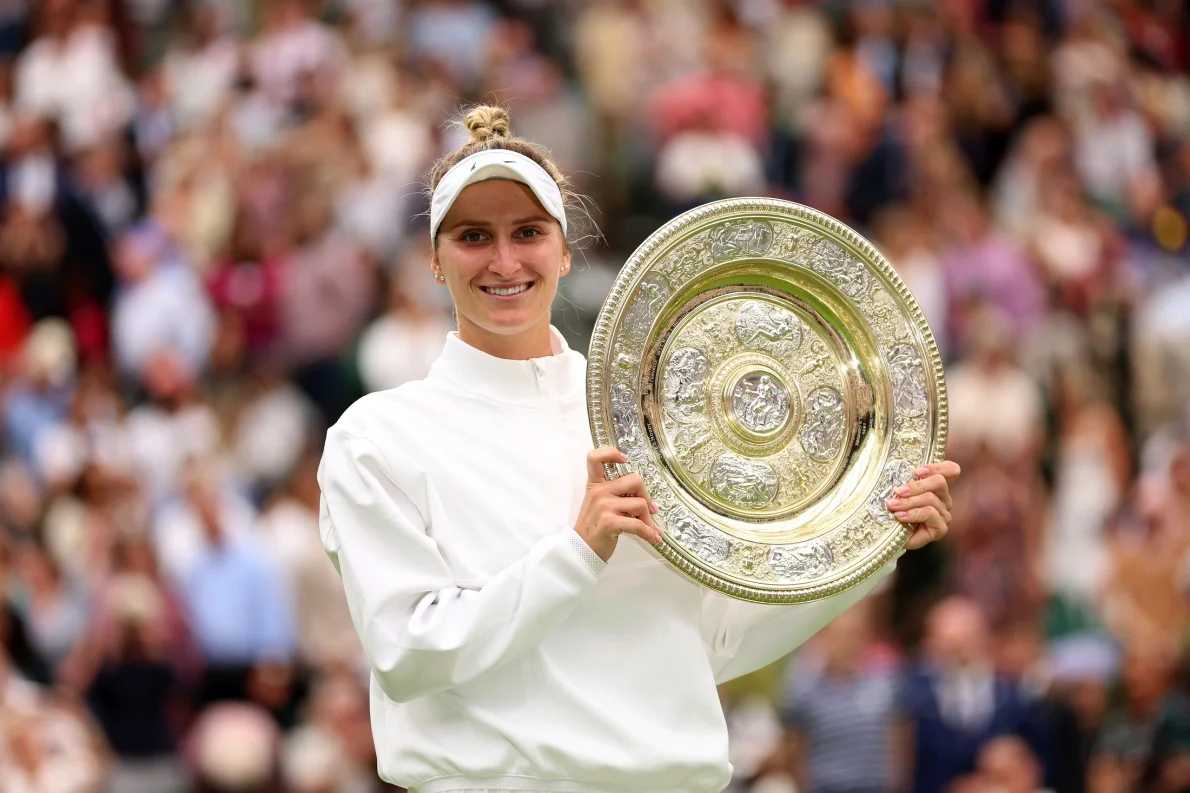 She loves chocolate and painting. Meet Markéta Vondroušová, the tennis star who became the Wimbledon sensation.
News
She stunned the tennis world again. Two years ago, Markéta Vondroušová won a sensational silver in singles at the Tokyo Olympics and this year she dominated the most famous tennis tournament in the world. She was the fourth Czech-born player to win Wimbledon. And for the first time in history, she did it as an unseeded player! Here are a few facts about the 24-year-old player you probably didn't know.
1) In 2011, she won the National Youth Olympic Festival. Nine years later, as a native of the town of Sokolov, she became the ambassador of the winter edition of the largest national multisport event in the Karlovy Vary Region.
2) She loves sweets, especially chocolate, and she also enjoys pancakes.
3) At the Tokyo 2021 Olympic Festival in Prague, where she flew directly from Tokyo with a silver medal around her neck, she tried out several sports together with other Olympians, and joined some painting activities with children. She can draw very nicely.
4) On 16 July 2022, she married her boyfriend Štěpán Šimek and took his surname. In all documents, including her national ID card and driver's license, she is listed as Markéta Šimková. In the tennis world, however, she continues to perform as Markéta Vondroušová. "I asked if I could keep my old surname for tennis. They said it was no problem, it was even easier for them," revealed Vondroušová, i.e., Šimková.
Zobrazit příspěvek na Instagramu
Did you like the article?