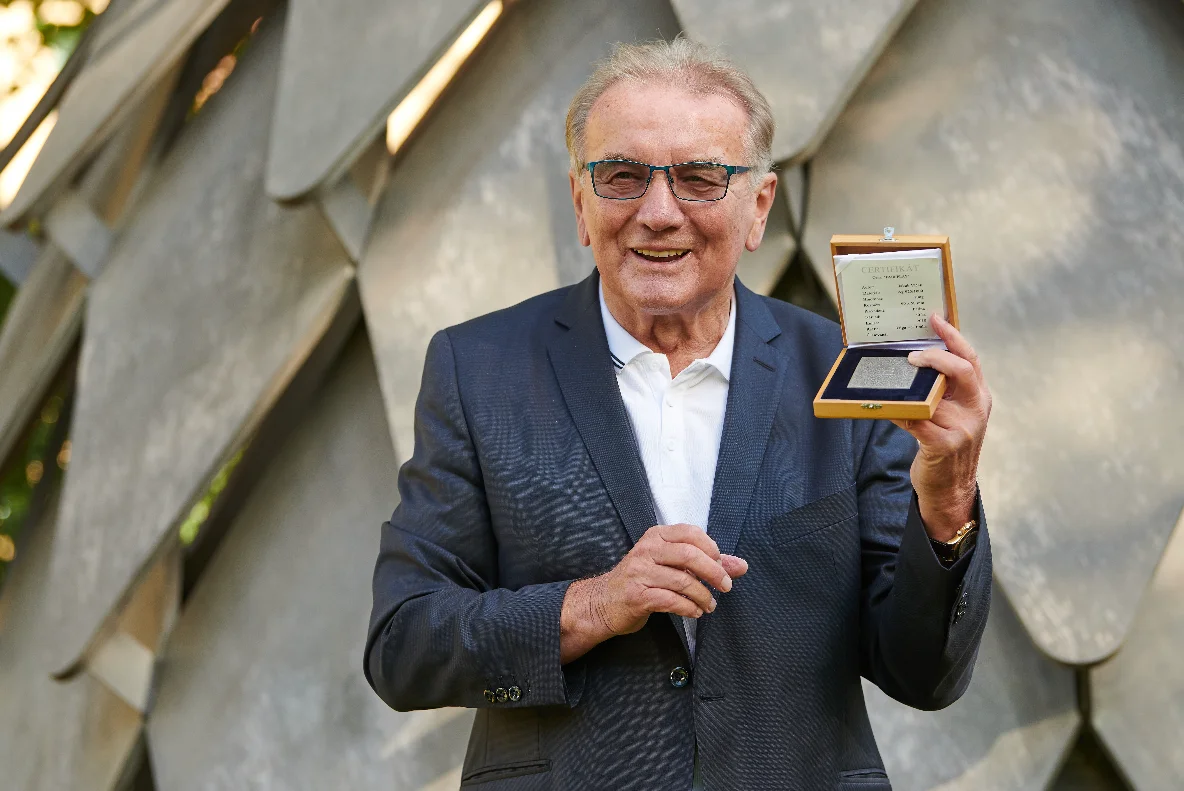 Legendary football coach received Czech NOC's fair play lifetime achievement award
Fair play
The Czech Fair Play Club, which is part of the Czech NOC, bestowed its Lifetime Achievement Award for 2020 upon football coach Dušan Uhrin. "I honestly didn't expect the award, so I really appreciate it," Uhrin said. "I always did my best to instil the principles of fair play in the players and tried to act like that also as a coach."
He entered Czech history mainly as the architect of the silver medal from the 1996 UEFA European Football Championship. The team with the then young players Karel Poborský or Pavel Nedvěd surprised virtually everybody. However, this certainly wasn't Uhrin's only coaching success. In the early 1990s, Uhrin led Sparta Prague to the third place in the 'zero edition' of the UEFA Champions League, in which the Spartans defeated even the famous FC Barcelona. The best European coach of 1996 entered both the Hall of Fame of the Football Association and the Hall of Fame of the Czech NOC.
I always did my best to instil the principles of fair play in the players and tried to act like that also as a coach..
Uhrin received the award from Šárka Strachová, President of the Fair Play Club, and Jiří Kejval, President of the Czech NOC. "When I took over the presidency of the Fair Play Club after Květa Pecková a year ago, I had no idea how a difficult year lay ahead. That's why I appreciate all the winners and I thank my colleagues for their great cooperation even more," said Strachová about her first year in office, which was scarred by the COVID-19 pandemic.
The Czech Fair Play Club of the Czech NOC also gave a special award to hammer thrower Kateřina Šafránková, who started sewing face masks immediately after last year's outbreak of the COVID-19 pandemic, as face masks were particularly scarce goods at the time. Actor and athlete Alfred Strejček received an award for the promotion of fair play. Diplomas for saving lives were given to football player Ondřej Soběslav, who massaged the heart of a collapsed referee for fifteen minutes during a match between Kolín and Liberec B, as well as to four young sprint canoeists from the Prosport Sezemice Club. They saved the life of their 16-year-old friend who collapsed during the last training session prior to the National Championship in Račice. He fell out of the canoe and was in danger of drowning.
A total of eight awards were bestowed in 2020; even the ice-hockey legend Jaromír Jágr received a thank-you letter for fair play behaviour. The Czech Fair Play Club has been awarding chivalry in sports for almost 50 years and keeps educating both children and the general public in this area.
Did you like the article?