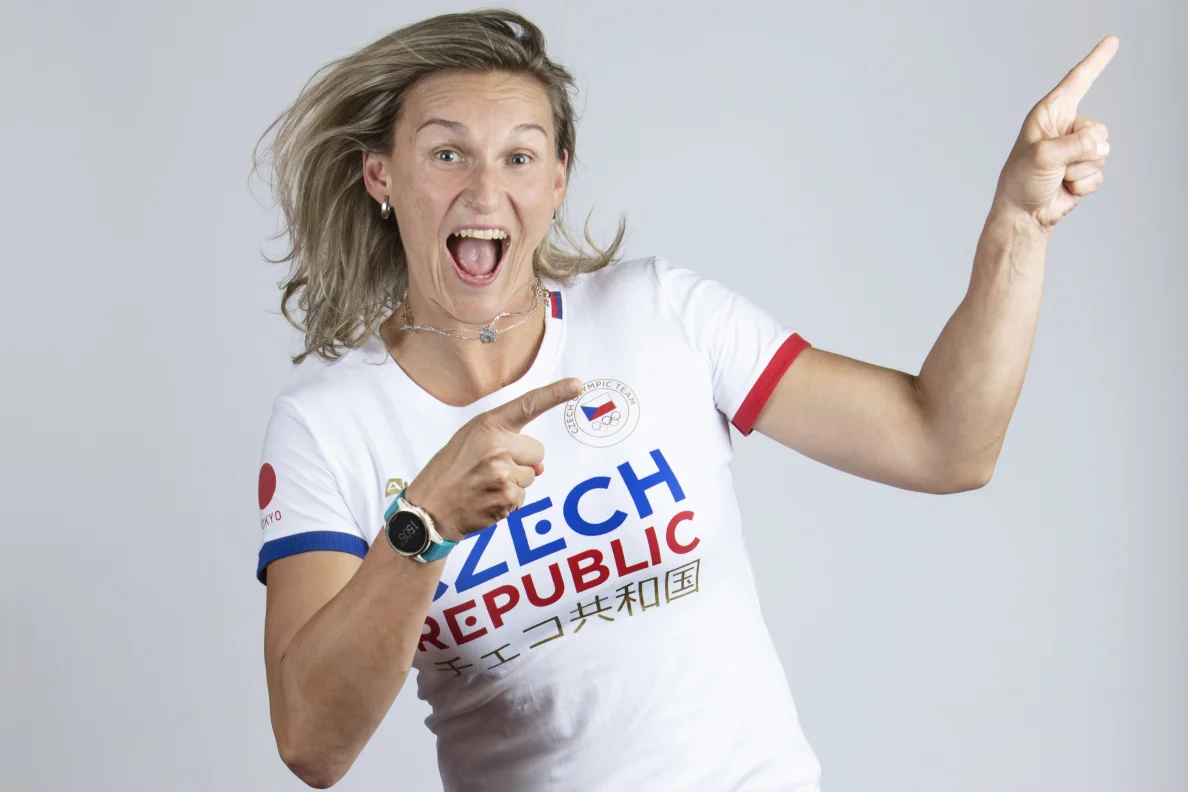 Athlete's profile
Jedna z nejlepších oštěpařek všech dob je dvojnásobnou olympijskou vítězkou i mistryní světa, evropskou šampionkou a držitelkou světového rekordu.
Jako noc a den se od sebe liší dvě olympijská prvenství Barbory Špotákové. V Pekingu se do čela dostala až v samém závěru, když posledním pokusem přehodila hranici 71 metrů a odsunula z prvního místa dlouho vedoucí Rusku Abakumovovou. O čtyři roky později v Londýně česká favoritka vedla hned od úvodního hodu, k obhajobě by jí stačil kterýkoli ze čtyř platných pokusů. V Riu se v předposlední sérii prodrala na třetí místo a i přes jarní zlomeninu zánártní kosti nakonec vybojovala bronz.

results of the athlete
Games
sport
discipline
location
Tokio 2020

Atletika
hod oštěpem

(Kvalifikace)

14.

Rio 2016

Atletika
hod oštěpem

3

Londýn 2012

Atletika
hod oštěpem

1

Peking 2008

Atletika
hod oštěpem

1

Atény 2004

Atletika
hod oštěpem

23.
Beginning career
Bára s atletikou začínala v rodném Jablonci nad Nisou. Nejprve se věnovala sedmiboji, později se na radu Jana Železného začala specializovat na oštěp. Na prvních třech velkých akcích včetně olympijských her v Aténách neprošla sítem kvalifikace. Svou premiérovou medaili vybojovala na mistrovství Evropy 2006 v Göteborgu, kde skončila druhá. Od té doby se až do roku 2015 z vrcholného podniku nikdy nevrátila s prázdnou. V roce 2007 se v Ósace stala mistryní světa, v následující sezoně překonala ve Stuttgartu výkonem 72,28 metrů světový rekord. Po řadě dalších úspěchů přešla od trenéra Rudolfa Černého do skupiny Železného. Po olympijské obhajobě v Londýně 2012 přerušila nositelka Medaile Za zásluhy kvůli těhotenství kariéru. Návrat po mateřské pauze zvládla dvojnásobná vítězka ankety Sportovec roku na výbornou a na ME v Curychu přidala do své sbírky poslední chybějící zlato z velké akce. V roce 2015 se vrátila k trenéru Černému, o dva roky později v Londýně podruhé v kariéře slavila titul mistryně světa.
Hero
Eliška Junková, Dana Zátopková, Jan Železný
Motto