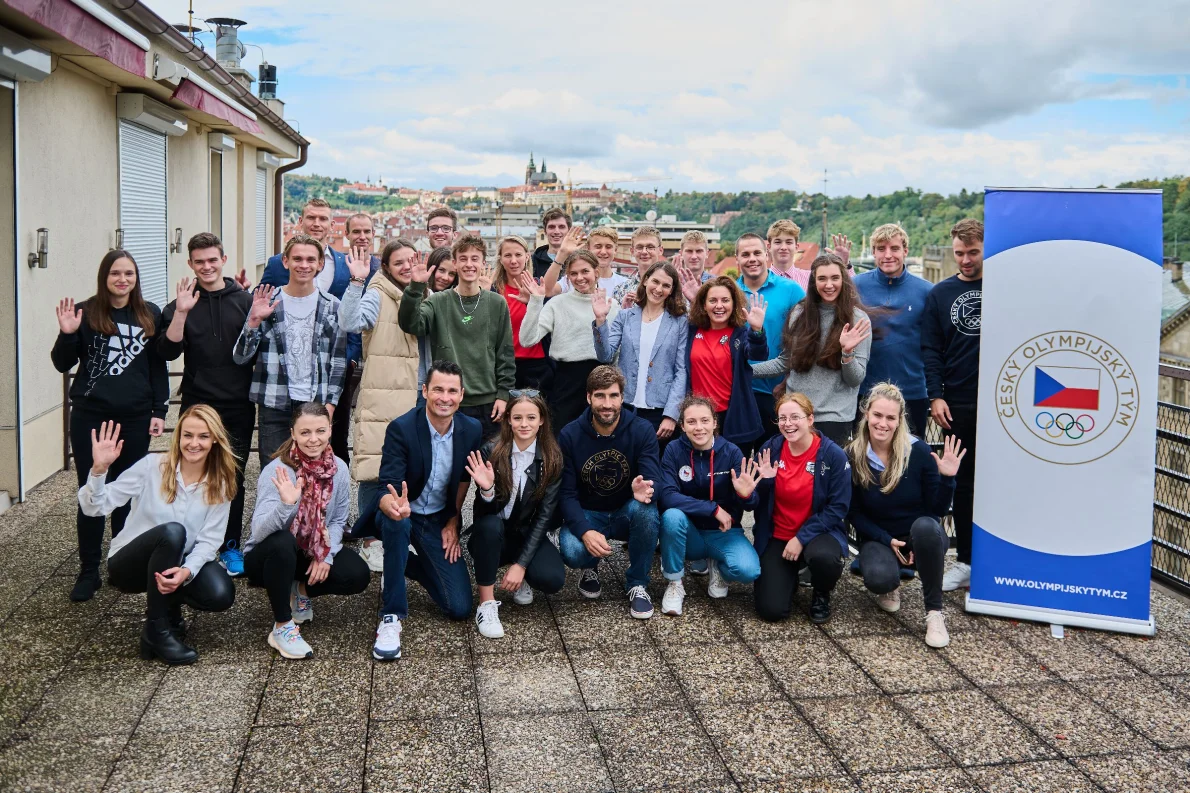 Education for athletes: Thought management and talking on camera
Athletes' commission
"Some time ago, we asked a lot of athletes what we could do for them. Their main interest was education. And we would also like to interconnect the Czech Olympic sports community as a whole," says Olympic champion in modern pentathlon David Svoboda, President of the Czech NOC's Athletes' Commission, which prepared a seminar with the support of the IOC's Olympic Solidarity Programme.
Six-time Paralympic champion Jiří Ježek, who presented the seminar, added: "We want to give younger athletes a chance to experience what wasn't available to us. We noticed that they want to meet more often and not only at sporting events."
Olympians, representatives of non-Olympic sports and the youngest participants in the European Youth Olympic Festivals, first listened to a lecture by Marian Jelínek on the topic of mental coaching, i.e. thought management. He outlined issues such as working with unwanted thoughts, attitude to training, resistance, motivation or emotions, as well as other areas that affect sports performance.
Sports and education belong together.
Olympic champion in cross-country skiing Kateřina Neumannová then presented in detail the Dual Career programme, which offers athletes various opportunities for education during and after their careers. "Sports and education belong together," she added.
Ondřej Hnilica, who participates in the creation of the content for the Czech Olympic Team, gave his tips for social networks presentations. David Lukšů, a commentator and long-time reporter for Czech Television, demonstrated how to handle a TV interview and speaking on camera. David Svoboda and Jiří Ježek also shared their experience with working with journalists. "The seminar was absolutely wonderful. The lectures were beneficial for us all," says archer Marie Horáčková.
Did you like the article?