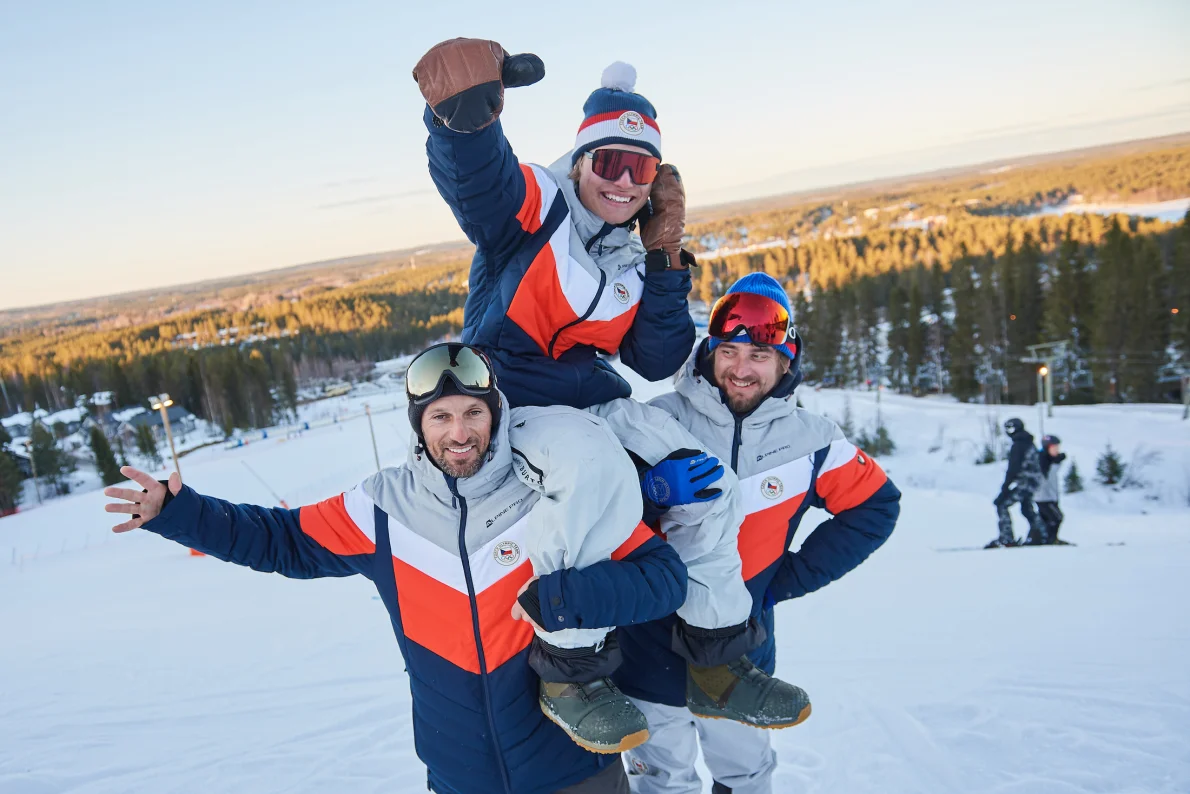 Czechs claim seven medals in a historic best at the European Youth Olympic Festival
EYOWF 2022
Cross-country skiing, biathlon, Nordic combined, freestyle snowboarding and hockey – Czech athletes showed record performance in youth categories. The Czech delegation to the European Youth Olympic Festival (EYOF) in Vuokatii, Finland, claimed three gold and four silver medals. This is the best result of the Czech Olympic Team in the history of EYOF.
Czech juniors captured seven medals in the North of Europe over a period of five days. This success was cemented by the girls' hockey team who won gold on the final day of the festival by beating Swedish players 2:1 in shoot-outs. "We came here to win, and we did. We are so happy!" said Adéla Šapovalivová, who scored the first goal. "Now I dream of a "big" Olympic medal."
Biathlon 4x6 km mixed relay claimed success on the final day of the festival, too. The team comprising Kateřina Pavlů, Kateřina Gotvaldová, Daniel Malušek and Petr Hák ranked second. "I am really impressed, both by the result and the team, and the support of the athletes who did not make the roster today," said coach Marian Málek. "Everybody became friends while being here, they rooted for each other and supported each other. I am glad I have been a part of this and shared the experience with them."
I believe most athletes will be taking home not only great memories and Olympic atmosphere, but also good results, and this is remarkable.
Silver came first
Cross-country skier Jiří Tuž claimed the first medal for the Czech Team. He finished second in the Tuesday 7.5 km race. "I am excited and happy. This level of happiness I cannot describe. This has been the biggest success of my career so far," he smiled. On that same day, biathlete Petr Hák, who carried the national flag at the opening ceremony together with figure skater Michaela Vrašťáková, won gold. Hák dominated the 7.5 km sprint making no mistakes, and later added another medal in relay.
Zobrazit příspěvek na Instagramu
Czechs also had a reason to celebrate on Wednesday. Jiří Konvalinka lost by a mere second to the winner, Johan Eidar Strøm of Norway, in the invididual Nordic combined event. A few hours later, snowboarder Jakub Hroneš ended one point behind the winner in Big Air. But he was happy with the silver. "This is great! It was a really good run and the track was lighted beautifully in the evening." A day later, he dominated in the slopestyle event and carried the flag at the closing ceremony of the youth event which offered young athletes all ceremonies and other Olympic-related activities.
This record medal count made the delegation head Martin Doctor proud. "For me, this was a great success. Our team won many medals and many times we were close to a medal. I believe most athletes will be taking home not only great memories and Olympic atmosphere, but also good results, and this is remarkable," he says. "In terms of medal standings, this EYOF has been the greatest success of the Czech Olympic Team so far. People who made it happen are the athletes who competed and won the medals, but also their back-up, coaches, assistants, and everybody who took care of our athletes both here and back at home. Sport clubs and federations have played their part in contributing to this success."
Did you like the article?