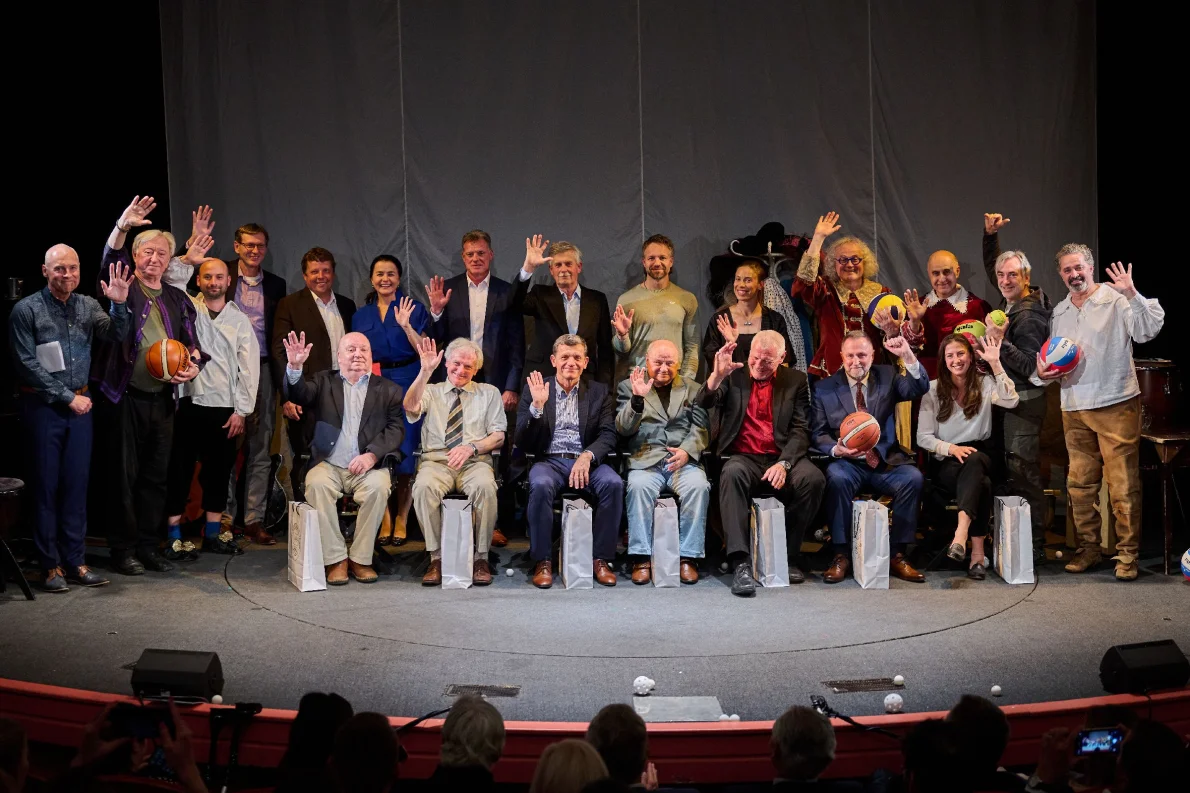 Prskavec and Rulík named Coaches of the Year. Aleš Suk, who discovered Olympic medalists, named the Scout of the Year
Coaches
They know how to improvise in sport, but this time they had to master this discipline on stage. The best coaches for 2022 had to perform in Men's Locker Room, a play staged by Ypsilon theatre. It was there that the unusual Coach of the Year awards ceremony took place, in which parasport coaches also received awards for the first time. Jiří Prskavec Sr., a successful coach to his son Jiří and another kayaker, Vít Prindiš, was the winner of the poll of the Czech Coaching Academy, which is part of the Czech Olympic Committee.
Last year Jiří Prskavec Sr. led his Olympic champion son to his fifth European championship in water slalom, whereas Vít Prindiš became world champion under his guidance. "I would like to thank especially the athletes who competed so well that I can be here now," said Prskavec with a smile. "The coach is the guy who just stands there, on dry land. I lean against a pillar and if the people are good, things happen by themselves."
Radim Rulík, coach of the silver hockey team from the World Championship, became the winner of the Team Sports category. Aleš Suk, who has discovered several Olympic medalists for the sporting world, including snowboarder Eva Adamczyková, biathlete Michal Krčmář, speed skater and hockey player Karolína Erbanová, was named the Best Scout Coach.
A new category for the Best Parasport Coach was added this year, when the award went to Jiří Bříza, the coach of the Czech national para-hockey team. Seven big names were added to the Hall of Fame, including one parasport coach. The winners received a Prim watch with engraving and a special Koh-I-Noor crayon case with a personal dedication.
Eighty-four coaches in 31 sports have been introduced to the Coaching Hall of Fame since 2012. This year, other important personalities who helped athletes to win medals at the Olympic and Paralympic Games or World and European Championships were added, namely: Evžen Gonsior (chess), Lubor Blažek (basketball), Milan Doleček (rowing), Zdeněk Eret (weightlifting), Jiří Kyněra (swimming), Luděk Procházka (football) and Václav Svoboda (paracycling).
Did you like the article?